Lenovo Ideapad 100-15IBD 80QQ001XIH – A must buy laptop under 30K
Lenovo introduced one more budget laptop for normal users that can be used as a daily usage laptop, the Lenovo Ideapad 100-15IBD 80QQ001XIH. The 5th generation Intel core i3-5005U processor with a clock speed of 2 GHz is the highlight of this model. Along with the 4GB DDR3 SDRAM, this laptop delivers excellent performance experience to the users with no lagging issues during the normal operations. The Lenovo Ideapad 100-15IBD comes with a 15.6-inch display at a resolution of 1366 * 768 pixels. The 500 GB SATA Hard disk drive seems not enough to store all the user data, but at this price range it cannot be considered as low. This laptop comes with an integrated graphic feature and the 4 cell Li-Ion battery provides a battery backup of 4 to 5 hours.
Status –  Available in market                                              
Price – 27,350 INR
Please check out the detailed review below to know more about the Ideapad 100-15IBD 80QQ001XIH with all its specs and the positives and negatives as well.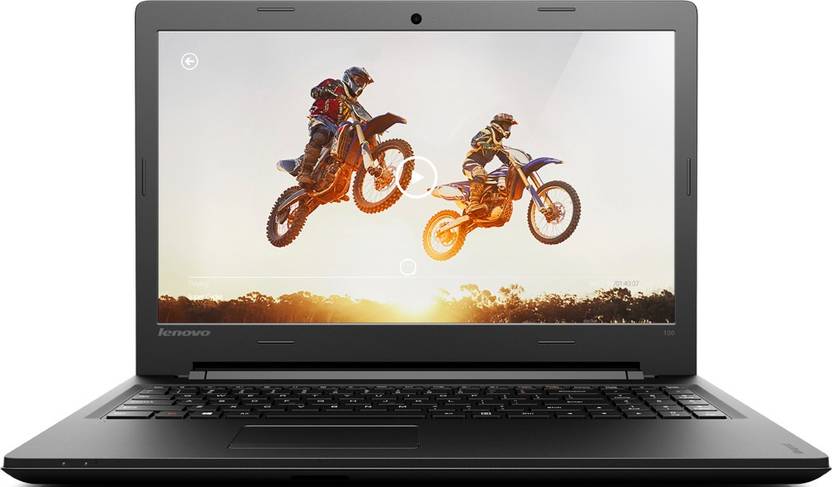 Lenovo Ideapad 100-15IBD 80QQ001XIH Detailed Review of Specs
The Lenovo Ideapad 100-15IBD 80QQ001XIH comes with Windows 8.1 with Bing option or Windows 10 Operating system. The webcam included in this laptop has a resolution of 0.3 Megapixels. The SATA HDD has a very good speed of 5400 revolutions per minute. The keyboard included in this laptop is a full-size keyboard and the touchpad supports multi-touch gestures. The optical drive is a DVD RW drive, so that it is possible to both read and write CD/DVDs. No finger print sensor is included in this laptop and no touchscreen as well.
                                                    To enjoy high speed internet, the Lenovo Ideapad 100-15IBD 80QQ001XIH comes with an Ethernet 10/100 Base-T port and has the Wireless LAN as well. The wireless LAN supports 802.11 b/g/n technology. Provided with two USB 2.0 ports and one USB 3.0 port, this laptop support high speed data transfer between the laptop and your other devices. Digital media reader is also included in this laptop for data transfer. Inbuilt microphone, one 1.5W speaker, microphone jack and headphone jack are also present in the laptop.
To read more about similar laptops below 30,000 INR visit Best Budget Laptops Below 30,000 INR
Pros and Cons
Every device has its own good part as well as the bad part. After thoroughly observing the laptop for its design, performance and other features, we conclude the below points.
Pros
Looks very good
Good configuration
Decent battery backup
Cons
No dedicated GPU
HDD capacity is 500 GB only
Final Verdict
The Lenovo Ideapad 100-15IBD 80QQ001XIH is designed for daily usage either for personal use or even for business purpose. Lenovo makes sure that this laptop can meet this purpose. Even though it does not cost too much, it gives a very good performance experience to the users. The only thing that you feel lacks in this laptop is the presence of a 1TB Hard disk drive. However, the 500 GB HDD included along with an external storage can overcome this shortage.